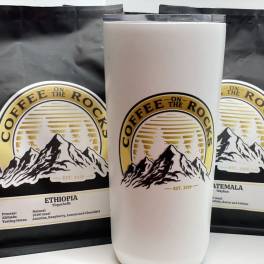 Coffee on the Rocks
1809 Business US Hwy 65, Hollister, MO 65672
Price ranges: $0-20
-
Closed
Types: Breakfast/Coffee/Cafe
About
COFFEE ON THE ROCKS
Where Coffee & Adventure Combine.
Embrace Your Wild Side....
Here at Coffee on the Rocks, we love all things outdoors...mountain climbing, hiking, rafting, kayaking.  We love adventurous drinks too--hot and cold!  
Join us for coffee or a drink of your choice, indulge in the excitement, and know that when you do, a portion of everything we offer goes back into making the world a better place!
Location
1809 Business US Hwy 65, Hollister, MO 65672
Types
Breakfast/Coffee/Cafe
Locations
Surrounding Towns
Do you own this restaurant? Claim it now