Discover the Best Restaurants in Branson
Discover the all new Bransonrestaurants
where you can discover all of the restaurants in the Branson area.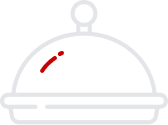 Save with our free Branson restaurant coupons, see daily specials, view Branson restaurant menus, and join the Branson restaurant newsletter where you'll be updated on the latest Branson restaurant news. This is Branson's #1 place to help you pick your next Branson dining experience. More features coming soon!
Browse Restaurants by Type

Take advantage of the exclusive discounts that our Branson area partners provide us.
The following coupons are directly from The FLAVOR of BRANSON Guide which we publish annually and distribute to many locations around the Tri-Lakes area. We've extended these great coupons to our online visitors here at BransonRestaurants.com.